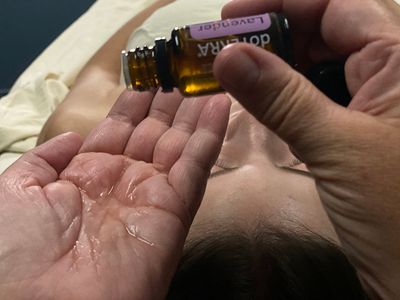 AromaTouch Massage Technique at our Pittsford Wellness Center
At Eutierria Wellness, the AromaTouch Technique is applied by Evelyn, a longtime healer with strong connections to nature and plants. Through her powerful intuition, empathy, and perceptive abilities, she uniquely honors each client's emotional and physical needs. She helps individuals to release any emotions that are holding them back, opening them up to the experiences that truly nourish and enliven them.
In each step of the treatment, Evelyn applies two specific essential oils, or essential oil mixtures, formulated to support a particular aspect of well-being. Euterria Wellness exclusively uses doTERRA's Certified Therapeutic Grade Essential Oils (CPTG) to ensure that all essential oils used in our Pittsford sanctuary are pure and of the highest quality. AromaTouch is a gentle and safe massage-like experience that delivers benefits on its own or can be combined with Reiki to enhance your experience.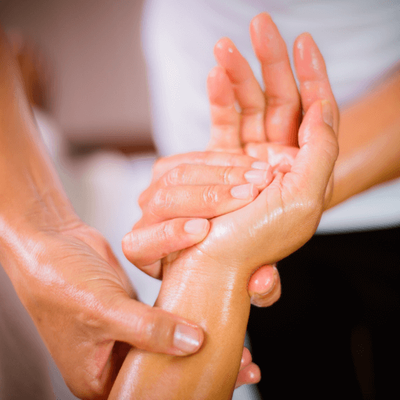 What's the AromaTouch Technique?
The AromaTouch Technique by DoTERRA is a clinical approach that uses a light, therapeutic touch to apply essential oils along energy meridians or visceral contact points on the back and feet. This stimulates and balances the sympathetic and parasympathetic nervous systems.
The AromaTouch method includes four steps that promote relaxation, boost the immune system, reduce tension, and bring the body into emotional and physical balance. Each step involves the application of two essential oils, or essential oil mixtures, that are specifically designed to support well-being.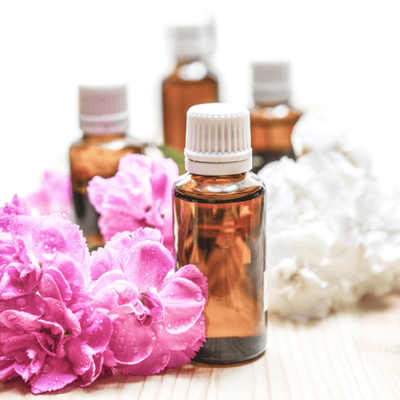 Why AromaTouch Works
The Basic Principles
There are approximately 1000 genes in your body that encode for odor receptors.
Your nose and your brain have a direct relationship, with the limbic system at the center.
Our emotions, moods, and memories are controlled by the limbic system. The "aroma" in AromaTouch is key to its effectiveness.
Dr. David Hill, a world-renowned expert in integrative medicine, combined complementary aspects of massage and aromatherapy to develop the AromaTouch Technique. The treatment improves well-being by reducing emotional and physical stressors and promoting healthy autonomic function. This simple and intuitive technique uses doTERRA's Certified Pure Therapeutic Grade essential oil for an exceptional grounding experience. Dr. Hill experimented extensively in creating this approach to massage and aromatherapy, testing a wide array of essential oils in pursuit of the most beneficial combinations.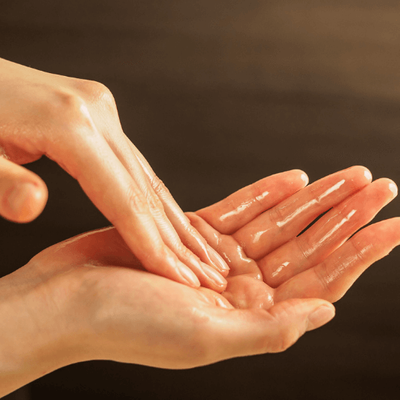 The Benefits of the AromaTouch Technique:
Promotes relaxation
Lessens tension
A relaxing aromatherapy experience
An enhanced feeling of well-being
Positively affects other body systems
Restores balance and homeostasis in the body
Immune support
Reduces inflammation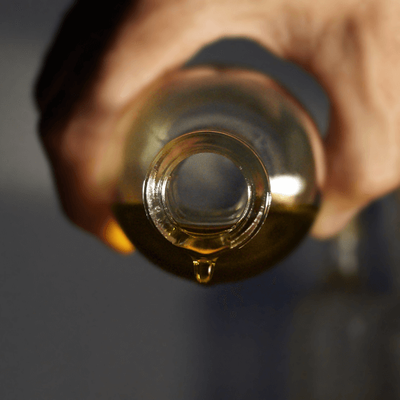 Book Now!
If you're interested in experiencing the AromaTouch Technique, we would be more than happy to provide you with our services. Book your appointment with Eutierria Wellness in Pittsford, NY today!
AromaTouch Massage Technique
AromaTouch Massage in Pittsford, NY | Eutierria Wellness