Our Practitioners
Delivering Complete Health & Wellness in Pittsford, NY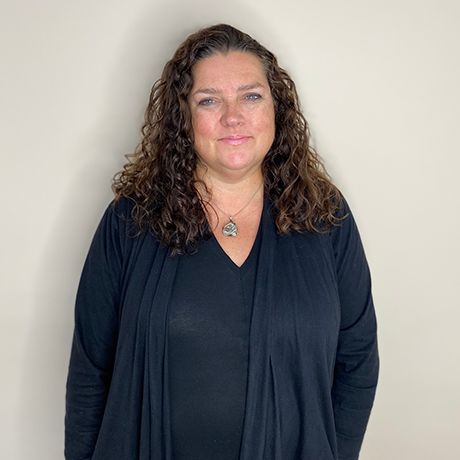 Evelyn K. Spruill, LMT | Licensed Massage Therapist
Evelyn Spruill is the creator of Nurturing Hands Massage and Saunafied.
In 1993, after graduating from Nazareth with a bachelor of Science degree in Music Therapy, Evelyn graciously took on caring for her younger brother Mark during his battle with Melanoma skin cancer. After the loss of her brother, Evelyn felt called to play a role in helping others recognize the early signs of skin cancers.
She attended The New York Institute of Massage, graduating in 1999. In 2000 she opened her business Nurturing Hands Massage. After several years Evelyn added infrared saunas, Migun Massage Energy beds, ionic foot spas, and sound frequency chairs. She also began to add more practitioners and classes.
In 2021 Evelyn's intuition set her on a new path to merge with other like-minded practitioners, and Eutierria Wellness was born. Evelyn has developed a uniquely personal approach to massage therapy which blends popular and specialized treatment techniques with the added benefit of consistent awareness of each client's skin. Evelyn's goal is to find the right type of massage for each client and deliver a profoundly relaxing experience. Hers is a personalized service that finds a balance between her own energy as a practitioner, the energy of the atmosphere, and the unique individual energy of each client. Music, sound therapy, essential oils, heating pads and warm rocks may be incorporated into the individualized massage to enhance the therapeutic experience. At Eutierria Wellness, personalization is key to having a therapeutic, relaxing experience in every session.
Evelyn also teaches YOmahh, infant massage and music, and other classes as she feels called.
Evelyn feels blessed to work with such beautiful people helping each client enhance their wellbeing as we encompass their mind, body, and soul at Eutierria Wellness. She is excited to be collaborating on a wellness vision with such uplifting, caring, positive, professional, like-minded women.
Evelyn is a resident of Pittsford and is happily married to Jeff, who you may meet at Eutierria Wellness, assisting clients with sauna sessions. She is fortunate to have raised three beautiful grown children she values as her life's greatest treasure. She loves being on outdoor adventures, crafting, singing, or spending quality time with friends, family, and her pets in her spare time.